I'm a bad blogger. I filmed a vlog for this beauty finds post... and then forgot about it.
...and now that I've gone back and watched it I think it may be too rough to edit into something remotely watchable...
So, you get this version instead!
First, I love the Pond's Wet Cleansing Towelettes in the 'evening soothe' scent. They take makeup off in one swipe and the wipe itself is pretty big. I can take a whole day's worth of makeup off with less than one towelette. It smells SO. GOOD. and leaves your skin feeling moisturized, not dried out like some other makeup removers do.
Cost: $4.69 for 30 towelettes at
Target
or $4.55 at
drugstore.com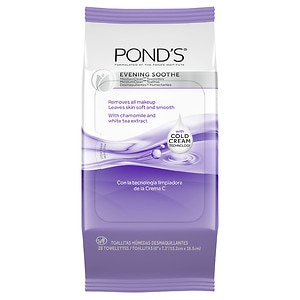 I stumbled upon this next one while browsing Ulta during a week it was on sale. I bought it on a whim and I am so glad I did! It's FX Moroccan Moisture Miracle Argan Oil. You simply put it on your hair when you get out of the shower and it leaves you with healthy hair - seriously. It doesn't weigh it down, it doesn't make it greasy, and it doesn't cost as much as other brands out there. To be honest, I think the FX smells better than the Organix that was sitting next to it for a couple bucks more! I've had my bottle for a couple of months and even with every day use I still have at least two-thirds of it left.
Lastly, I want to tell you about one of my favorite concealers: Maybelline DreamLumi Touch Highlighting Concealer (I have the 'buff' shade). It comes in a great little tube with a built in brush so you don't have to use your fingers on your face to apply it. The product covers well and lasts all day. But what I love most about it is that you can easily buy a shade that works for highlighting and use it soley for that - the little brush is perfect for highlighting!
Cost: $7.99 at both
Ulta
and
drugstore.com
before discounts - right now they're BOGO 1/2 off at Ulta and 20% off at drugstore.com
What are your favorite beauty product finds?
Don't forget about the
first
and
second
Beauty Finds posts for other great products!
check this out!